With a traditional Certificate of Deposit, you put all your eggs into one basket. With a CD Ladder, you spread your funds evenly across a handful of CDs with staggered terms and rates.
How It Works
Your initial deposit will be spread evenly over several Certificate of Deposit accounts. The minimum to open a MapleMark Bank CD Account is $25,000. Every 12 months an individual CD will mature, giving you the option to keep your ladder going by reinvesting into a longer-term, higher-yielding CD or to withdraw the funds. This strategy allows you to take advantage of the higher rates found with longer terms, but it also gives you yearly access to a portion of your cash.
For example, suppose you deposit $100,000 in a 60-month CD Ladder. 5 individual $20,000 CD accounts with staggered terms will be opened with this investment. Every 12 months when a CD matures, it will auto-renew into a 60-month CD at the current rate, unless you decide to withdraw the funds, and we will place the funds in your MapleMark Checking Account. This strategy sets you up to have a CD maturing each year at maximum interest rates.
For a more in depth look at the CD Ladder Product, please review pages 2-3 of our Specialty CD Product Guide.
Best for:
The potential to maximize long-terms yields
Hedging on rising interest rates
Accessing cash each year
Account Features:
Online and Mobile Banking
eStatements
FDIC Insurance up to $250,000
Complimentary MapleMark Checking Account
Interest will be compounded daily and credited monthly
Choose a CD Ladder Certificate of Deposit to Open

| Minimum Amount to Open: | Terms | APY |
| --- | --- | --- |
| $25,000 | 36 Months | 0.85%* |
| $25,000 | 48 Months | 0.95%* |
| $25,000 | 60 Months | 1.10%* |
* Annual Percentage Yield (APY) stated only refers to the longest term CD within the CD Ladder. The shorter term CDs within the CD Ladder will follow the Rate Sheet.
---
Our Annual Percentage Yields (APYs) are accurate as of August 4, 2021. The APY we pay is based on your opening deposit amount. Advertised APYs are subject to change. Early Withdrawal Fees could reduce the earnings on this account. Refer to Rate Sheet for the Early Withdrawal Penalty details.
You must maintain minimum daily balances of $.01 or greater to obtain the disclosed annual percentage yields (APY). Please refer to the Rate and Fee Schedule document for the current rate and APY.
Each CD will automatically renew at maturity into the longest term within your original CD Ladder. The interest rate for each renewal term will be the rate currently offered on the maturity date. You may redeem your CD within 10 days after the maturity date without penalty.
Calculate:
| Maximum Terms | Frequency | Number of Time Deposit | Description |
| --- | --- | --- | --- |
| | | | |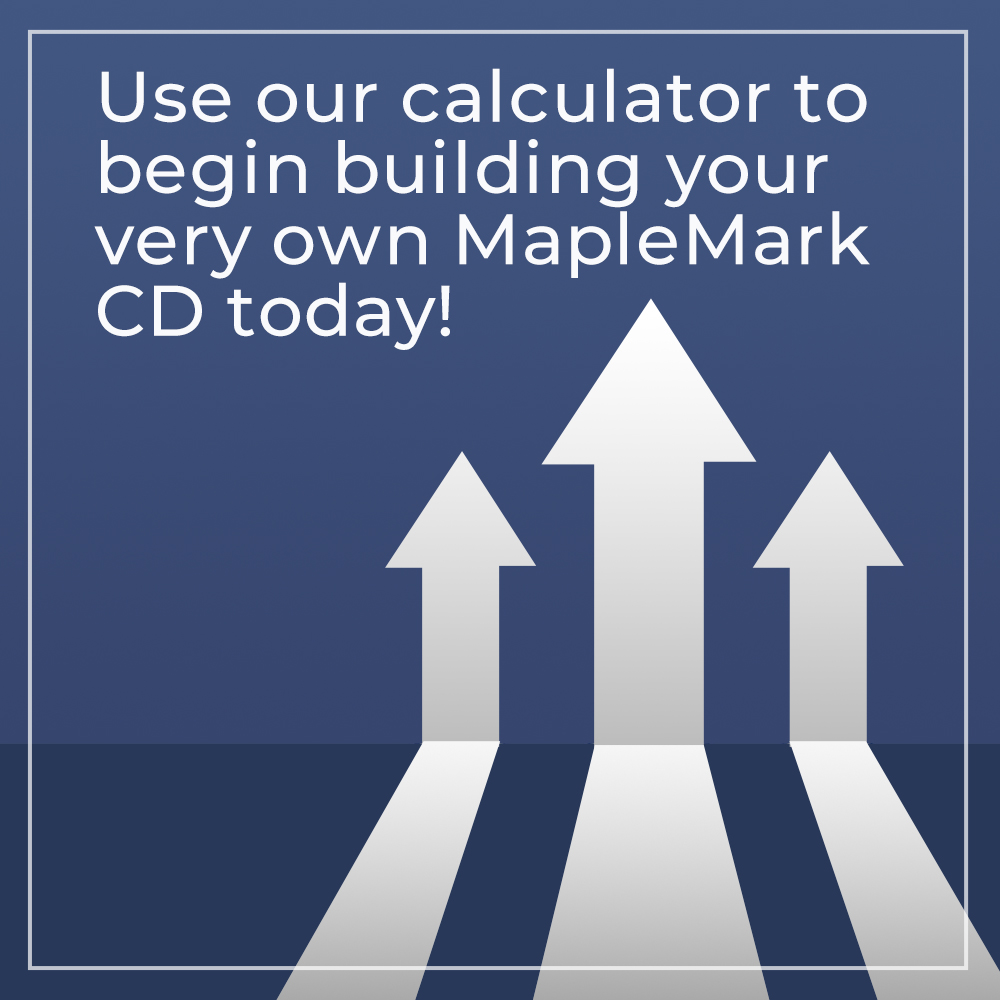 Have a question or need help? Reach out to our customer service team.