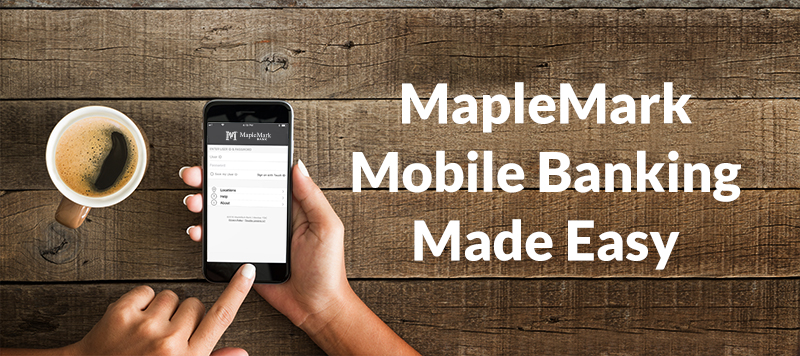 ONLINE BANKING –
NEW MMB CUSTOMERS
If you are a new MapleMark Bank customer and would like to download the app for our Online Banking, please use the link below for either Apple or Android.
iPad Users Android Tablet Users
Kindle Users
• Mobile Web for non Apple/Android users; you can still access your online banking information via your mobile device. Please click here to access this version, using your online banking username and password.
Check Balances
Easily retrieve current and available balances on all your MapleMark Bank accounts in one convenient place. You'll always know the status of your finances.
Deposit Checks with Your Phone
In just a few steps, you can easily add deposits to your account. Just pick up your phone and save a trip to the bank.
To start, simply enroll in online banking and download the mobile application. Then log into the mobile app on your phone, click "make a deposit" and choose the account to receive the funds. Enter an account, endorse your check, take a picture of the front and bank and submit. It's that easy!
View Transaction History
View debit or credit transactions made to/from your accounts.
Make Internal Transfers
Transfer money between your bank accounts at MapleMark Bank in real time.
Bill Payment
Pay your bills with MapleMark from your deposit account with us.